Valentine's Day is just around the corner. Here are a few coupon codes you can use while shopping for a gift for your sweetheart:
Wolfgang's Vault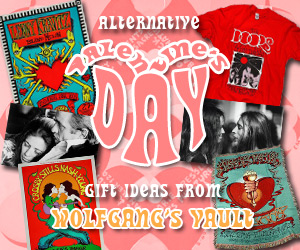 Get your sweety an
alternative
Valentine's day gift!
Wolfgang's is having a
T-Shirt sale
.
Click on the banner and enter
TSALE
at checkout to receive your 20% discount.
10% off all Gift Baskets with promo code ZK-8978
Same Day Shipping on Select Items
FlowerStore.com
10% off all purchases made before February 14th (Promo Code ZK-8978)
Same day shipping on select items
Technorati tags:
coupon codes
,
coupons
,
shopping
,
promo codes