This is an animated gif created by my husband Charlie. (Yes, that is
him
with the six arms). He created it in
Corel Paint Shop Pro Photo X2
and
Animation Shop 3
. He has really become talented at creating bizarre stuff like this. I just had to show it off here at Spiral Journal, because I find it to be his best creation yet. Sometimes I wonder, though, just where in his mind this stuff comes from!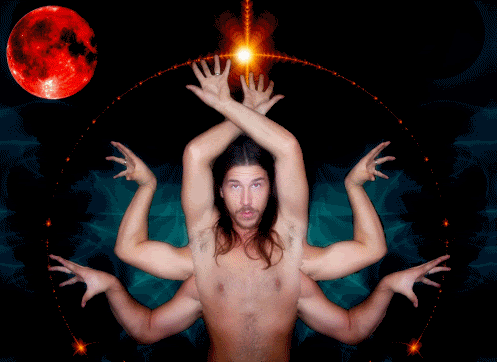 I wish I could do stuff like this. I know I can if I just try. Very soon, I intend to take some time off from my work, take some tutorials, and create my own cool pictures in Paint Shop Pro.
So what do you guys think?